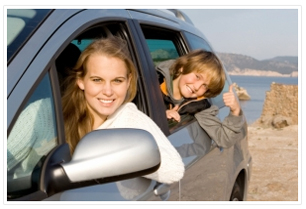 AUTO
Automobile insurance is designed to help provide financial protection from auto-related damages, loss, or injuries. It is there to protect you, your passengers, other drivers and pedestrians. In addition, it can protect against financial loss in the event of an accident to your car, as well as the property of others. It can provide financial reimbursement if your car is vandalized, damaged by fire, or stolen. Driving without automobile insurance is illegal in almost all states. We can help you find the best policy for your situation. We are available to meet in person; give us a call, send us an email or click below to apply now.
Auto insurance addresses liability for injuries the policyholder causes to somebody else's person or property. The policy may include damage to the policyholder's car from both collision and non-collision incidents. It may also cover costs resulting from collisions with hit-and-run drivers, and drivers with no insurance of their own. We help you find the policy that best fits your needs.
We understand that you are looking for affordable automobile insurance protection backed by a company you can trust. That is what we have designed our Personal Auto Program to provide several options that allow you to tailor your policy to your family's needs. A variety of coverage options and deductible choices are available to package the right policy for your driving needs and style.
We believe it is important that you know the protection your automobile policy provides. Please review the important coverage options on the page and discuss them with your agent. Working with an experienced agent is the best way to be sure you have the coverage you need.
Coverages available for your auto:
Physical Damage
Caused by Collision
Caused by Other Than Collusion

Optional Coverages available include:
Towing and Labor
Rental Reimbursement
Extended Non-Owned Coverage
Joint Ownership Coverage
Trailer/Camper Body Coverage
Trip Interruption Coverage - Motor Homes
Replacement Cost Coverage
Full Glass
Auto Loan/Lease Coverage
Customizing Equipment
Audio, Visual, and Data Electronic Equipment
Ask us about insurance for Seasonal & Secondary Vehicles, Classic Cars, Watercraft, ATV/Motorcycle Coverage, and Recreational Vehicles
Call us at (651) 704-9900 or complete the contact form to request an appointment.

---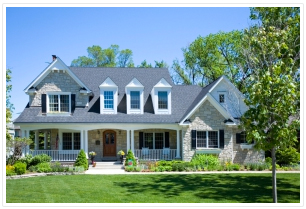 HOME
Homeowners insurance provides broad coverage for losses in the event of damage to your property, as well as liability for injuries and damage you cause to other people. While homeowners insurance is comprehensive coverage there are some things it does not cover. That is why we take the time to get to know our clients, to understand their needs and then we can craft a comprehensive risk management program for them. The foundation for most people is a comprehensive homeowners policy. We will be happy to assist you and provide you with an insurance program that meets your specific needs.
Homeowners insurance addresses the house, garage, and other structures, as well as personal property. It may also include damages caused by a third party.
You worked hard to get what you have, and you deserve to know that the investment you've made in your home, furniture and personal belongings is secure. That's why--whether you own your home or condominium, or rent a house or an apartment--that's a SIS policy designed for the protection you need.
Several options are available to protect your home. As your agent, we will start with a standard package of protection and then work with you to tailor a policy to meet your unique coverage needs and financial requirements.
Whether your are a new home owner, or have lived in your house for years, we know ho important your home is to you. Insurance for your home does not just protect your house and property. Homeowners insurance also protects your belongings, yourself, and your guests. You have put a lot of hard work into providing a home for yourself and your family. Meet with us today to discuss insurance risk protection.
Ask us about Personal Liability Umbrella Insurance, Insurance for Rental Dwellings and Renter's Insurance.
Call us at (651) 704-9900 or complete the contact form to request an appointment.